Classic/Vintage Car Restoration Carmarthenshire
Here at RHR-Vehicle Body Repair we offer the very highest of standards of classic car restoration services. We have established an outstanding reputation throughout the whole of Europe, with many clients travelling miles for our expertise.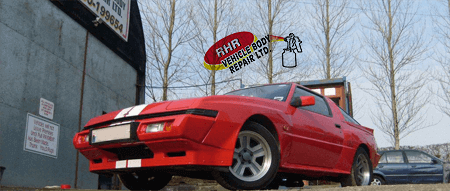 We have many years of experience within the car restoration industry so you can be guaranteed of excellent workmanship every times uch as body repairs, complete bare-metal respraying and brush painting and all the associated trades to bring your car up to the standards that you've always wanted
We undertake paintwork jobs from the smallest scratch or stone chip to complete bare-metal repaints. By combining the best quality paints with our meticulous attention to detail we can guarantee that the standard of our paint finishes are second to none. You can be confident that the finish will not only look authentic but will closely match the original finish.
Over the years we have worked on a multitude of makes and models like Jaguar, MG, Ford, Bentley, Austin etc and know how best to achieve the quality finish that your car deserves.
Affordable Classic Car Restoration, Bodywork & Fabrications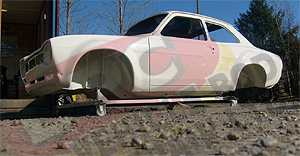 We only used the finest materials and equipment, but all of our work is offered at very competitive prices. In fact RHR is dedicated to providing honest answers, transparent prices, and a job done right the first time on your classic car.

We can do anything from a small rust blemish on a panel, to rebuilding the chassis body including a new chassis or chassis repairs and bodywork fabrication or a full respray.

High standard bodywork preparation undertaken and paintwork in 2k
We are more than happy to discuss any Classic Car Restoration work that you may be considering for your vehicle - please telephone 07960 199654 today. If you would like to pop in you can find us here