Vehicle Body Repair Services based in Carmarthenshire, West Wales
In daily life car bodywork gets damaged & thats a FACT!
At RHR Vehicle Body Repair, car body repairs Carmarthenshire we know that daily life takes it toll on your car bodywork. Scratches , chips, bumps & dents can leave your pride and joy looking a little worse for wear.
DON'T DESPAIR we can repair, why not come and visit our Carmarthen car body repairs shop today or call us on 07960 199654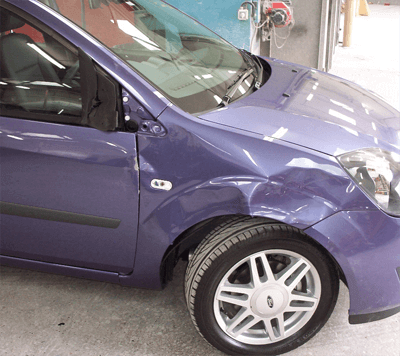 Below is a small list of the work that we are skilled to carry out on your car, van or bike. We are specialist in all the below mentioned areas of Vehicle body repair.
Alloy wheels repairs
Bumper scuffs
Car body repairs
Commercial vehicle accident repair
Crash accident collision repairs
Dings and Dent repair
Motorbike repairs and repaint work
Panel work
Paintless dent removal
Paintshield (on request)
Plastic welding
Repairs to Commercial vehicles
Replacement panels fitted
Resprays - full or part
Restorations and classic rebuilds more
Scratch removal
Stone chips repairs
Textured bumpers
Windscreens replaced
Being a well established Carmarthen based company, RHR Vehicle Body Repair prides itself on its vehicle paint shop expertise. With paint being an expensive and integral part of body repair work, it's important to get your re-spray exactly right in order that it maintains its appearance over the long term. Naturally, we mix the neccesry paint on site using only quality brand paint to ensure a long lasting, quality finish.

Paint spraying is a very skilled role within any bodyshop Our experienced paint sprayers can offer a customised paintwork service, painting vehicles to your own design requirements.


ABS Non-Fault Accident Services
If you been in a accident and it's not your fault contact us to find out how we can save you a lot of hassle

Insurance work undertaken
Insurance company's often recommends their approved body shops which don't always mean you are going to get the best quality of workmanship. Don't be bullied, you have the right to choose your own repairer. W can also pass you to a accident management company for those non fault claims.

Vehicle Dent Repair
Prices on new panels can be very expensive to replace. Our repairs are second to none if anyone can repair it we can.

Bumper repair
Bumper scuffs and scratches are other minor repairs we can undertake quickly at very reasonable prices.

Plastic Repair
we can save you lots off money by repairing cracks, splits, dents in expensive trims such as bumpers, mirrors etc.

Spoilers & Body kits fitted
Spoilers and Body kits Professionally fitted on all makes and models.

Alloy Wheel Refurbishment
Get your wheels looking like new with a full respray back to original or may a custom respray.

Respray Specialist
Take care of all those scratches & dents you pick up along the way , and have your car looking better than when it came out of the factory, with our mirror finish paint jobs.

Paint Detailing
Experts in restoring original paint surfaces, removing orange peel out off original paint eg X5 for that mirror image shine, especially black, Bad paint work correction specialist.


---
Is your beloved paintwork damages or in need of a respray on your motorbike? No problem as RHR are also capable of spraying motor bike panel and parts. Click here to read more