Vehicle & Car Body Repairs, Panel Beating, & Accident Repairs.
RHR Vehicle Body Repair Carmarthen is an established Vehicle Body Repair garage and is Committed to quality workmanship and service excellence.
Welcome to RHR Vehicle Body Repair. We are an established and still growing Accident & Repair vehicle service and  body shop in Carmarthenshire, West Wales.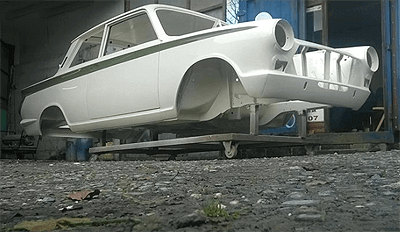 We offer welding, fabrication, plastic repairs, repairs needing fiberglass, alloy wheel re-touching / repair, re sprays and custom paintwork. We also restore Vintage cars, bikes etc as well as offering resprays or repairing damage for racing cars or any vehicle in motor sport.

At a glance > We offer the following services:
Replace vehicle Body Panels
Repair dents to body panels and minor bumper damage
Repair minor scuffs, scratches and paint or lacquer damage.
Respray and oven bake vehicle body panels for an as-new factory finish
Refinish and repair damage to alloy wheels
We repair everything from Cars,Vans, 4x4's, Bikes, Vintage restoration and vehicles used for motorsport.

We have a Fully alarmed and secure business premises so your pride and joy is in good hands!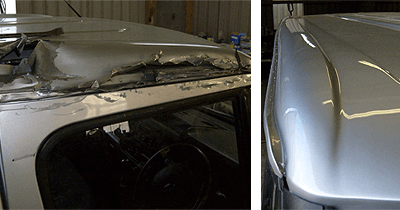 Classic and Sportscar Body Shop Body Repair Carmarthen.
RHR Vehicle body repair of Carmarthen have restored manyy classic cars over the years including Jaguar E-Type's and Escort MK1 and MK2's. read more

Do you need vehicle body repairs in CarmarthenshireWest Wales?
Are you searching for crash repairs in Ceredigion or Carmarthenshire? If you are looking for repair work of the highest quality, RHR-Vehicle Body Repair is the team to call today on 07960 199654.

We can offer a Courtesy car while yours is being repaired or modified.

We are an Accident & Repair vehicle service specialists so no matter what the car body damage is, you may find that we can repair the car bodywork damage for less than the excess on your insurance policy.